Do you want a career in makeup? This course is designed for anyone who wants to start a professional career in the makeup industry. Designed to teach you how to become a fully qualified makeup artist.
The Pro Makeup Artistry Course is designed to deliver a wide range of knowledge, understanding and skills essential to becoming a professional makeup artist.
Learning the fast paced and high demand in the industry, our artist will teach you the fundamental techniques for catwalk, fashion to bridal and special evening makeup. You'll also study key theory that's required to create basic make up and analysis of your client.
For the majority of the course, you will be practising your make-up looks on each other adhering to a given brief, in-between observing tutor demonstrations.
Once you have acquired the skill set to work on a range of clients, this course allows you to begin your first steps into a career as a freelance makeup artist offering your services to clients, or as a concession counter assistant for makeup brands.
At the end of your of course you also have the option to complete a fashion or bridal photoshoot which gives you the experience working behind the scenes with a pro team and begin to work on your portfolio.
Suitable for all levels, Certificate in full diploma in Professional Makeup Artistry awarded.
Skin tone analysis, skincare, facial anatomy, makeup artist hygiene
Preparation & Consultation techniques
Colour theory, brush types and how to use them
Foundation application, skin and radiance.
Corrective and conceal Techniques
Sculpting and shading
Creating a smoky eye and eye building techniques
Creating the perfect lip techniques
Application of eyeliners using gel/liquid/kohl
False Lash application (strips and clusters)
Airbrush Makeup
Bridal makeup
Special occasion makeup
Media/HD makeup
Period makeup, vintage makeup
Black and white photography makeup
Understanding photography lighting and photographic makeup
Fashion industry knowledge
Commercial/catwalk/editorial makeup
Photographic shoot to start portfolio
Aftercare advice, How to build your makeup kit.
Eyebrow Shaping
Fantastic!

Spent 3 very relaxing hours here having my hair cut and coloured and my eyebrows threaded! Everything you need under one roof! Came out feeling like a new woman! Staff are very professional and it's a lovely friendly environment! The decor is stunning too. Thinking about what to book next!! Nails maybe!?
A wonderful, professional, friendly team added to my quality time spent in the salon.











—

Mireille Garriock

I finally had my hair cut into a short, modern pixie, retro style by Jazz who definitely lived up to her name as a fantastic stylist and my colour was excellent, done by Charmaine. The salon is light and tastefully decorated which contributes to a calm, relaxed atmosphere. A wonderful, professional, friendly team added to my quality time spent in the salon. Excellence at it's best...
Great salon, great staff & products.

Great salon, great staff & products. What you would expect from a London salon, without the scary prices!
Great coaching session with Sara!

Great coaching session with Sara, would highly recommend the venue and her expertise again!
Fantastic customer service, especially Sara, so helpful. Good luck!!!!!!
Classy and elegant inside. Owners are professional and friendly.











—

Alexander Beardall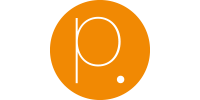 hair.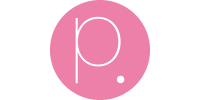 beauty.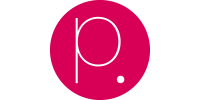 nails.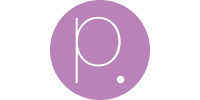 make-up.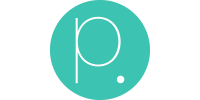 image.